A Family of Craftsmen
Dedicated to Excellence in Millwork

About K & S Moulding
At K & S Moulding, quality is a way of life. Our small, locally owned and operated family millwork shop began as a way to express our shared passion for creating beautiful wood accents for special projects. Since we bought our first Woodmaster moulder in 2002, our business has grown to offer our valued customers throughout the Eastern United States superior-grade solid wood moldings and trim.
Urie Kanagy
Owner, K & S Moulding
Ron Kanagy
General Manager, K & S Moulding
Jadon Kanagy
Materials Acquisition and Quality Control, K & S Moulding
Michael Kanagy
Knifesmith and Honing Expert, K & S Moulding
A Tradition of Quality
K & S Moulding stands for Kanagy and Sons. Owner Urie Kanagy and sons, Ron, Jadon, and Michael work together to apply more than 54 years of combined experience in professional wood harvesting, knife making and sharpening, and millwork to design and create the finest possible results. We care about the quality of the products we produce and are dedicated to delivering precision results for every customer, every time. When you enjoy woodworking as much as we do, it is evident in the end result. From inspecting for accuracy to within an average of five to ten thousandths of an inch to ensuring each molding matches by examining every single piece of trim by hand, we make sure it's right – and that is both a source of pride for us and the reason our customers rely on the Kanagy Family for all their custom trim needs. At K & S Moulding, we are dedicated to delivering on our promise of quality. When the outcome counts, count on us.
We stand behind our product 100%. If you have any issue or concern, please contact Ron Kanagy immediately and we will make it right.
Call: 301-750-4540.
The Kanagy Family Philosophy
For more than 18 years, the Kanagy Family has operated our business with the steadfast philosophy of treating our customers with Respect, operating with Integrity, and delivering solid, uncompromising Quality all for the Glory of God. We recognize the important role our customers play in enabling our family to work together every day doing what we love and we are pleased to return the sentiment by operating with fairness and a sense of gratitude that we strive to exhibit in all we do. When we create our fine wood products, we do so with the keen awareness that each piece we cut will lend itself to the character and spirit, if you will, of the home in which it joins. There is perhaps no material more important than that with which you choose to build the very home in which you will share your life with family and loved ones. To that end, we proudly operate with Honesty, Integrity, and a positive attitude that we believe is well-exhibited in the quality of every product that leaves our shop.

Weinig — The Finest Equipment Yields the Finest Results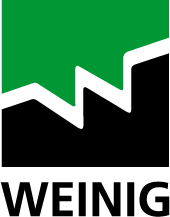 At K & S Moulding, we firmly believe in providing the highest quality moldings, casings, and trim for our loyal customers. Our fine wood products are produced to the highest precision standards with the solid German engineering of our Weinig Profimat 26S moulder. This premium equipment holds wood tight to virtually eliminate perceptible chatter, enabling us to mill to tolerances of less than 10/1,000ths of an inch for the most optimal cut possible. In addition, our professional knifemaking experience, grinding and honing skills, and dedication to the craft enable us to deliver superior custom profiling, straight-lining, re-sawing, and planing results that are smooth as glass. We look forward to serving all your fine molding and trim needs.